Sellers
How to Sell Your Triangle Area Home Faster and For More Money
Selling Your Greater Raleigh Home Faster and For More Money
Today's highly competitive Greater Raleigh real estate market has many Triangle sellers hungry for a recipe for success. There are four critical ingredients but, how much you need of each depends on the market you are in - a buyer's market, seller's market, or balanced market. All three need the same ingredients, but some are more important than others at different times. Before you consider changing any of your critical ingredients, make sure you know what type of market you are in and measure accordingly.
The type of market you are in depends on the number of homes sold per month within a similar price range and location.  A good rule to follow is; if there are four months
supply of homes for sale
in your area and price range you are in a sellers market.  If there are four to six months supply you are in a normal market.  And if there are over six months supply you are in a buyers market.
Here Are The Four Ingredients For Sucessfully Selling Your Home in the Greater Raleigh Area:
If any of these ingredients are missing, your odds of success are reduced to 1 out of 10. Let's look at each one and why they are so important.
1. Agent
The Greater Raleigh real estate agent you hire to represent you should have a large market reach with extensive advertising to place your Raleigh home in front of all potential buyers locally and around the world. 85% of all buyers shop for homes on the Internet. Hire the wrong Realtor® and your Raleigh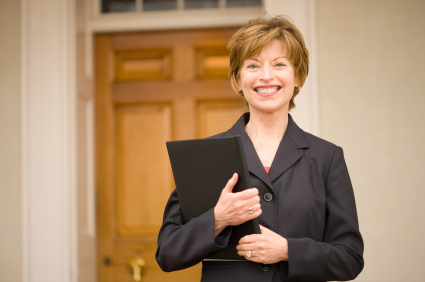 home may be invisible to the best buyers.
Your Realtor® should have support staff and systems to ensure all time-sensitive contractual elements are fulfilled or you may experience costly delays. And your Triangle agent should be a skilled negotiator. After all, your Realtor® is the defender of your equity! They need to know how to negotiate all aspects of your sale. When interviewing Greater Raleigh Realtors®, don't make the mistake of asking how many years they've been in the business. Instead ask how many Raleigh homes they have sold in their career, how many last month, last week, etc.  The number of homes they have sold will let you know immediately how deep their market reach will be for you.  More homes sold equals a bigger network of qualified buyers, more marketing dollars for your home and more experience to navigate you away from the many problems that occur in a legal business transaction of this magnitude.
Sold in 5 days
$9,000 Over Asking
1001 Plateau Lane, Raleigh, NC
4 beds | 2.5 baths
2. Access
If you do not allow buyers to view your Raleigh home at times that work within their schedules - which may not always be yours - it will be very hard to sell and will surely take longer and cost you money. There is a saying in real estate: "If you can't show it, you can't sell it." The hardest part of selling is
keeping the home ready at all times for a perspective buyer to view.
Leaving the home for work and school in the morning usually requires getting up 30 minutes earlier to make beds, do dishes, take trash out, open blinds, etc. Plan a little longer if you have pets and children. If you have pets, special consideration is a must. We are dog lovers but having a home for sale with pets can be a real challenge if they bark, jump or create unpleasant odors. A well thought out pet plan is important to set in place.
Sold in 6 days
$5,000 Over Asking
12404 Schoolhouse Street, Raleigh, NC
5 beds | 4.5 baths
3. Condition 
If you want top dollar, you have to have top condition. Your Raleigh home is in a beauty contest competing with other Triangle homes trying to capture the same buyer's heart. The way we live in a home and the way we need to show it to sell is rarely the same.
One of the biggest mistakes busy or inexperienced Raleigh Realtors® make is not helping sellers prepare their Raleigh home for sale. It's shocking to be called to list a home that failed to sell, only to hear the previous Realtor® did not give any advice on preparation. Here are some tips that will put your Raleigh home in top condition to help you sell faster:
De-clutter Your Home or Hire Someone to Do It 
When in doubt take it out! Clutter costs you money and is one of the biggest reasons homes don't sell for higher prices. If your Raleigh home is cluttered, it keeps buyers from truly seeing a warm and inviting home and, more importantly, envisioning themselves living in your home. Remember, space sells and buyers really do look in closets, cupboards, and storage areas. Rent a storage unit if you need to. All homes show better with less furniture. Just leave enough to showcase the room.
Consult with a Professional Stager
The condition of a home is so very important that we advise sellers exactly what to do room-by-room. And then we send a professional stager to your Raleigh home to help you even more. If your home has been professionally decorated, you may think you are ready for the Raleigh market. But consider this truth: decorators fill space, stagers show off space. To sell for top dollar, you need to show off space.
Clean and Replace
Clean and clean and clean some more! Sparkling clean homes always sell for higher prices. Replace anything that is worn-out, tarnished, scuffed and tattered. Sellers always ask if they should invest in improvements to their home just before placing it on the market. The answer is that it depends on what your competition is offering. If your competition is offering granite counter tops, new carpet, and freshly painted interiors, you will need to consider doing the same or plan to reduce your price accordingly. The advantage of hiring Linda Craft and Team, a Greater Raleigh Realtor® who has successfully sold over 5,000 Raleigh homes, is that they not only know what to do but where to go to get the best pricing for the improvements you make.
Sold in 53 days
$5,100 Over Asking
3626 Pine Needles Drive, Raleigh, NC
3 beds | 2 baths
4. Price
It's important to understand that buyers are looking for the best value. They have ready access to all available Triangle listings and comparable sales, and have seen your competition in person. They will compare your Raleigh home to other properties on the market to determine which has the greatest value
for their investment. So when pricing your Raleigh home, it is important to think like a buyer and remain flexible in your idea of what you want to sell your Raleigh home for.
You must also stay on top of your competition and keep tabs on what other sellers are doing in the market. Your agent should be watching your competition daily and advising you of all changes that will affect you. If another seller brings their price down or offers incentives to a buyer, it can keep your Raleigh home from selling. Homes that sit without offers in neighborhoods where sales are brisk appear stale to buyers, costing you more in the end. A competitive price in the beginning will save you time and money in the end.
Want to learn more? Read the Top Ten List to Get Your Home Sold!